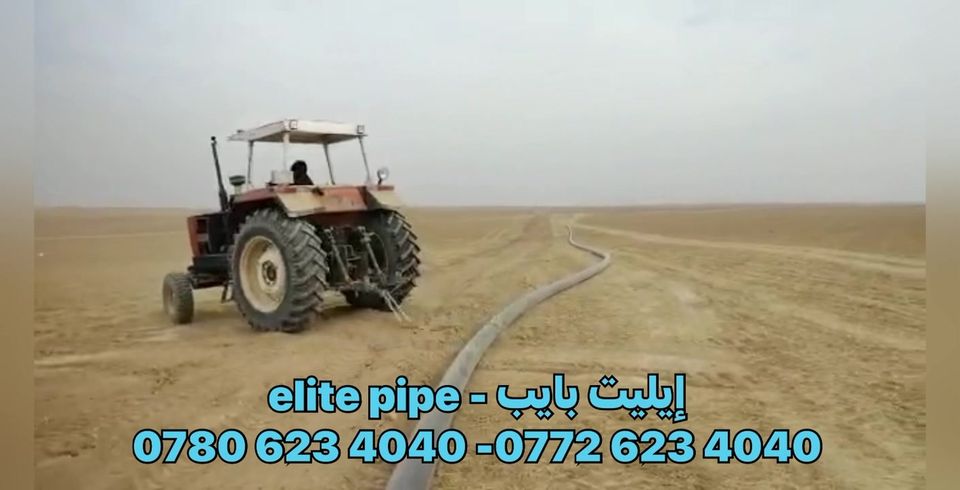 ✅ Real guarantees for 50 years only Elite pipes HDPE polyethylene pipes, three layers, German specifications, food and healthy for drinking use 100%
✅ The inner layer is white in color, against the growth of algae, bacteria and water rot
✅ We are not alone, but we offer the best, finest and strongest pipe in the countries of the entire region without competition
✅If you are keen on your money and your project, from today do not waste your money and your project with inferior materials and production, only we offer you a tube of challenge and a real guarantee
✅ Our first goal, credibility, punctuality, delivery of the pregnancy on time, and our goal is integrity in dealing and customer satisfaction. Our most important constant rules do not change.
✅ Please sell only in wholesale, and the lowest delivery of our goods is to carry the trailer truck. Address: Elite Stars Company
/ elite pipe
Sulaymaniyah / Kalar District / Sayah Palace Building 07806234040 – 07726234040 Www.elitepipeiraq.com
#Real #guarantees #years #Elite #pipe #HDPE #polyethylene #pipes #layers..