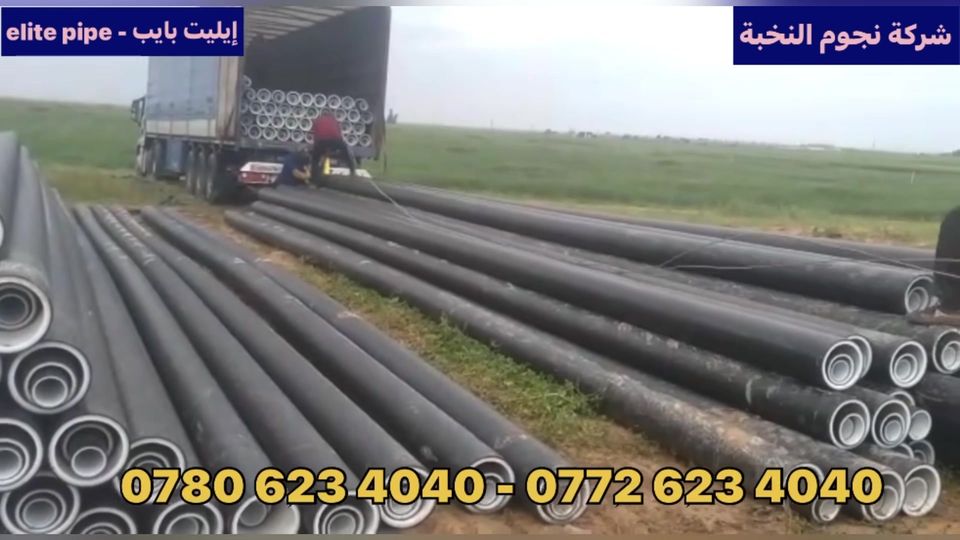 We are always proud of the highest quality of (Elite Pipe) polyethylene HDPE pipes and products, three layers, one layer, and upvc pipes, all with German specifications.
✅ quality
✅ Speed ​​of processing on time
✅ Competition in prices Our goal is to support the customer for the success of his project, and this is our pride. ✅ Only: quality, quality, quality, there is no substitute for us
✅ Elite Stars Company bears all responsibility for preserving the excellence and quality of all its products with a guarantee of a default life of more than 50 years, provided that the laboratory is examined and (the central device for measurement and quality control)
🟢 Once is enough to keep you going with us to prepare
♦️ Please only wholesale and less. Our shipping is free. Carry a tril
Address / Sulaymaniyah / Kalar
Elite pipe - elite
Do not hesitate to contact the company's sales department at
WhatsApp page page 👇
07806234040 – 07726234040 🌍 www.elitepipeiraq.com
#proud #highest #quality #Elite #Pipe #polyethylene #hdpe #pipes #products #layers #layer #and..