The largest factory for the production of polyethylene pipes in Iraq
Elite Pipe Factory is the largest factory for the production of polyethylene pipes in Iraq. This factory is considered one of the most prominent industrial projects in the country and contributes significantly to the development of the industrial sector and the provision of job opportunities for citizens. Elite Pipe Factory is a pioneer in the plastic pipe industry and is characterized by modern technologies and advanced equipment.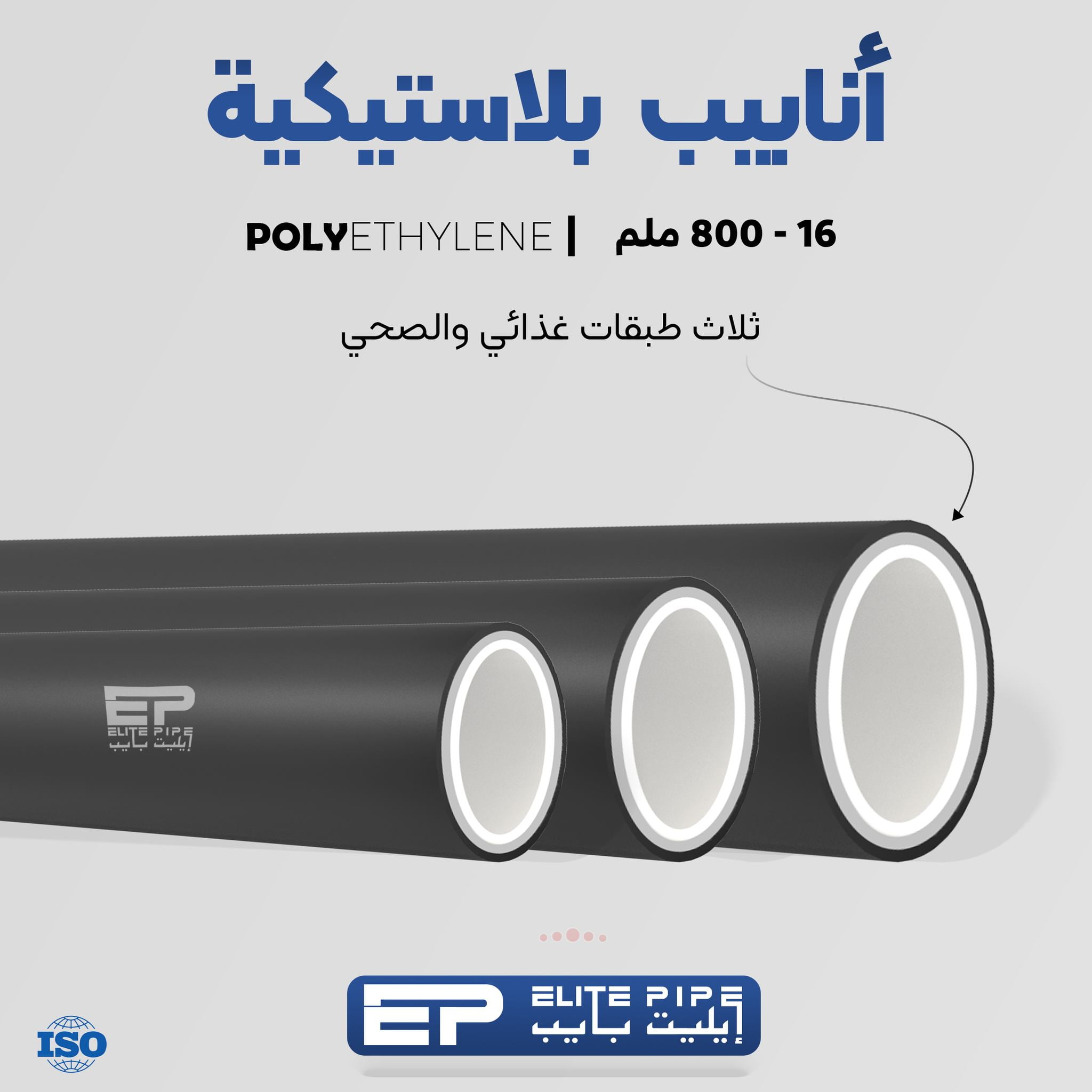 History of the Elite Pipe Factory
Elite Pipe Factory was established in 2019 and since then it has been working to provide high quality products to the local and international market. The factory is located in Basra city and covers a large area of about 50,000 square meters. The factory employs a team of experts and engineers specialized in the field of plastics and pipes.
Products of Elite Pipe Factory
Elite Pipe Factory offers a wide range of polyethylene products, including plastic pipes of high quality. These pipes are used in many different applications such as water transmission, sewage, agricultural irrigation, and petrochemical industries. Elite Pipe Factory products are durable, flexible, and resistant to abrasion and corrosion, making them the perfect choice for many different industries and applications.
In addition, Elite Pipe Factory also provides product customization services according to customer needs. Customers can choose the required dimensions and sizes and have products tailored to their individual needs.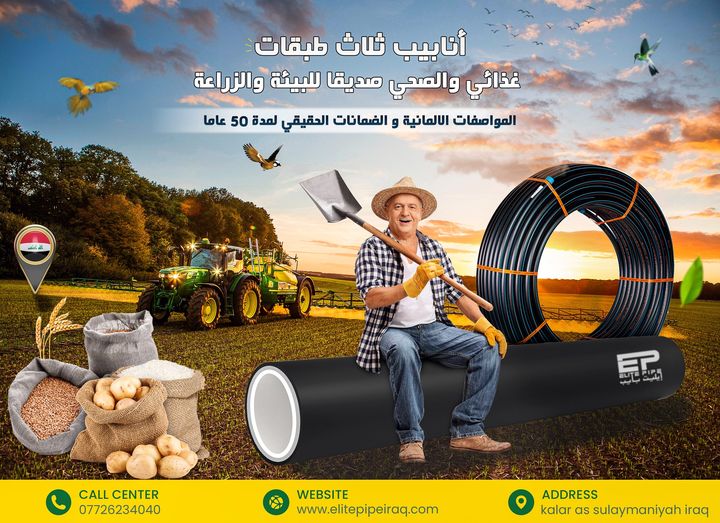 Commitment to quality and sustainability
Elite Pipe Factory is committed to providing premium quality products to the highest industry standards. All products are strictly tested before being delivered to customers to ensure their excellent quality and performance. The latest technology and equipment are used in the production processes to ensure the highest quality.
In addition to its commitment to quality, the Elite Pipe Factory places great importance on preserving the environment and sustainability. All necessary measures are taken to reduce the environmental impact of production processes and to preserve natural resources. Plastics are recycled and used in production processes to reduce waste and reduce negative environmental impacts.
Employment opportunities and economic development
Elite Pipe Factory contributes significantly to providing job opportunities for citizens in Iraq. The factory is staffed by a team of well-trained local engineers and technicians, which contributes to the development of technical and technical skills of the workers. In addition, the factory works to promote economic development in the region by providing job opportunities and strengthening local industry.
Uses of polyethylene pipes
Polyethylene pipes are used in many different applications. One of its most important uses is the transportation of water and sewage. These pipes are distinguished by their resistance to abrasion and corrosion and their ability to withstand high water pressure. Polyethylene pipes are also used in agricultural irrigation to transport water to fields and farms with high efficiency.
In addition, polyethylene pipes are used in the petrochemical industries to transport chemicals and petroleum safely. These pipes are corrosion and corrosion resistant and can withstand high temperatures, making them the perfect choice for the petrochemical industries.
Investment in Elite Pipe Factory
If you are looking for a promising investment opportunity in the industrial sector, Elite Pipe Factory is the perfect choice. The factory provides an opportunity to invest in the plastics and tubes industry and take advantage of the growing demand for these products. You can benefit from the experience and advanced technology of the factory and achieve a rewarding financial return.